January 23, 2019 - 2:00pm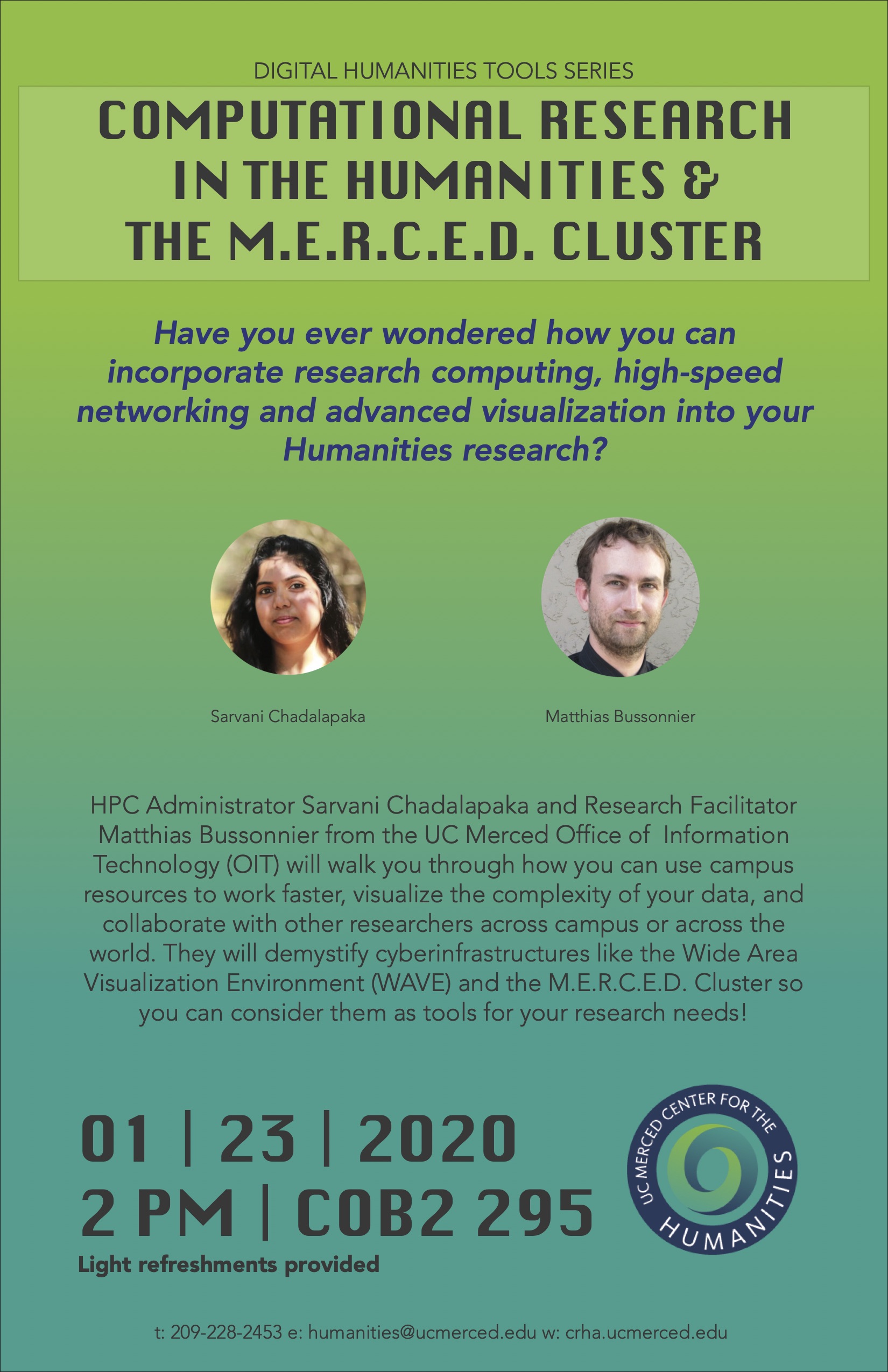 Have you ever wondered how you can incorporate research computing, high-speed networking and advanced visualization into your humanities research?
HPC Administrator Sarvani Chadalapaka and Research Facilitator Matthias Bussonnier from the UC Merced Office of Information Technology (OIT) will walk you through how you can use campus resources to work faster, visualize the complexity of your data, and collaborate with other researchers across campus or across the world. They will demystify cyberinfrastructures like the Wide Area Visualization Environment (WAVE) and the Merced Cluster so you can consider them as tools for your research needs!
COB2 295 - Digital Humanities Lab
UC Merced
5200 N  Lake Road
Merced, CA 95340
January 23, 2020 - 2:00pm
Location
Public Humanities Design Studio - COB2 295
Digital Humanities Tools Series