October 19, 2020 - 10:30am
Digging into Local Archives Approaches and Methods for Planning Research 
with Emily Lin, Head of Digital Curation and Scholarship, UC Merced Library
This is the third segment of our Community-Engaged Humanities Workshop Series.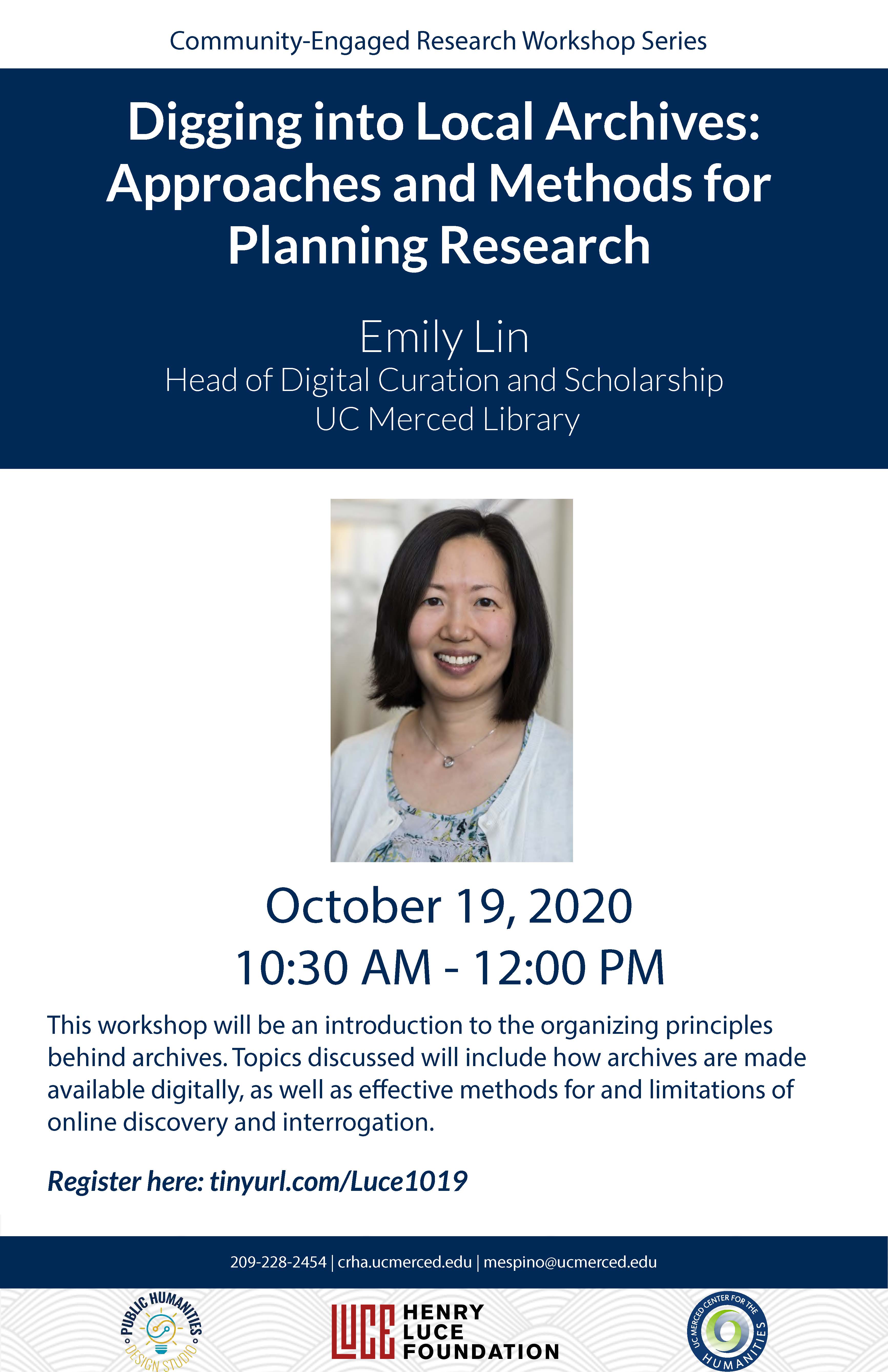 An introduction to the organizing principles behind archives; how they are made available digitally, and effective methods as well as limitations of online discovery and interrogation.
Reading:
Working in the Archives: Practical Research Methods for Rhetoric and Composition, edited by Alexis E. Ramsey, et al., Southern Illinois University Press, 2009. https://ebookcentral.proquest.com/lib/ucm/detail.action?docID=1354654.
Chapter 7: Viewing the Archives: The Hidden and the Digital
These workshops are focused on supporting graduate student development in community-engaged humanities research. Participation is open to faculty, graduate students and community partners and students enrolled in IH 291: Seminars in the Humanities. Participation in the workshop series is part of professional development and a qualification to apply for a summer Luce fellowship.
This workshop series was made possible by the generous support of the Henry Luce Foundation.
See the list of workshops here